Learning Level: Intermediate
Session Length: 1.5 hours
The ISPE Advancing Pharmaceutical Quality (APQ) Program has been developed by industry representatives, for industry use, to advance the current state of pharmaceutical quality by providing practical tools and approaches to enhance the effectiveness of the Pharmaceutical Quality System (PQS). The APQ program recognizes that the ability to advance the maturity of quality management lies within the industry itself and a key driver for this program is to provide a range of sustainable and practical quality management improvement strategies.
This ISPE Advancing Pharmaceutical Quality Program is intended to provide a practical framework that an organization can use to first assess the maturity and then advance the state of quality within their organization. It is a quality management maturity program that aims to identify good practices and good behaviors which support the continual improvement of quality management effectiveness within an organization.
The APQ program is intended to be comprehensive but it is not complex. It has been developed to support organizations to Assess, Aspire, Act and Advance the maturity and effectiveness of their quality management.
The Advancing Pharmaceutical Quality (APQ) Program provides specific guidance on how to assess and improve each element of the Pharmaceutical Quality System using the new APQ Assess, Aspire, Act & Advance Framework. This structured framework provides practical tools, comprising of both quantitative and qualitative assessment criteria, against which the effectiveness of the pharmaceutical quality system can first be evaluated and then improved upon.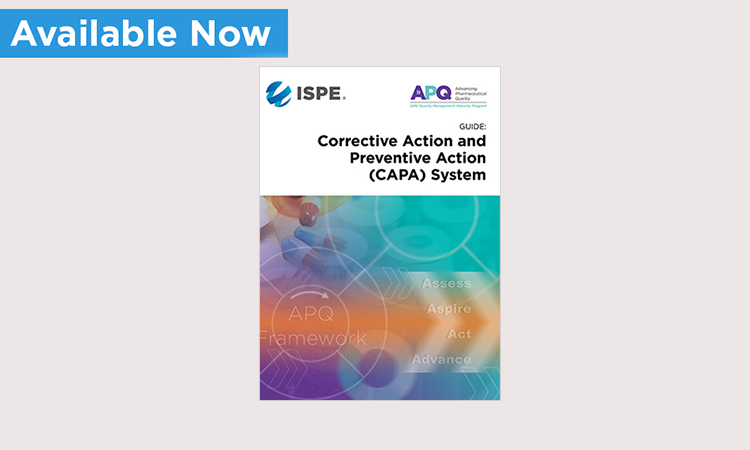 ---
Learning Objectives
Awareness of the increased focus (by the Health Authorities) on assessment of Quality Management Maturity and Continual Improvement
The APQ guide series, metrics and tools that are available to companies and how to use them
The methodology that can be used by companies to improve their current state of quality: Assess, Aspire, Act, Advance
Foundational advancement of Cultural Excellence
Pre-and Post- Assessment framework supported by Operational Excellence Work
FDA presentation on Quality Management Maturity and the linkage to APQ
Speakers